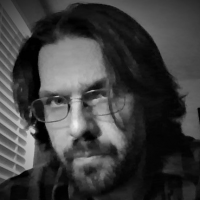 River Dixon
Thrillers, Suspense, Literary Fiction, Children's, Poetry
When once asked for an author bio, River Dixon was quoted as saying, "Life is pretty good these days. But that doesn't mean I don't remember. It's quite easy, too easy, to slip back to what once was, realizing it still is. Fortunately, I have the knowledge that there is an underlying hope in all this, and that is one of the greatest gifts the years have given me."

When asked what she thought of his writing, his wife answered, "I don't know, he puts his soup in the freezer and ice cream in the microwave. I think that just about says it all."

River Dixon and his family are currently trapped in the incessant heat and beauty of Arizona.
Today a reader, tomorrow a leader.
Margaret Fuller